Dear Me,

I was bloghopping through
Christine's blog
and found this cool quiz.

I am Mexico.

Whenever this country comes to mind, I visualize a number of things: sun-kissed beaches, ancient ruins and .... drug trade. The drug trade part is a perception formed from watching US crime tv series. My apologies if this has been over-sensationalized.

(Calling the attention of blog buddy,
Gaby
.
)

Check this out and discover by telling me what country you are. =)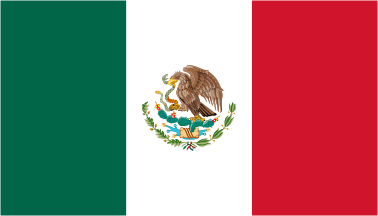 You're Mexico!

While some people think you're poor and maybe a little corrupt, you know where it's at, enjoying good food and nice beaches. You like to take things a little slower than those around you, and you really wish the air were cleaner, but sometimes compromises must be made. For some reason, Chevrolet keeps trying to sell you Novas as well, even though they don't really go.

Take the Country Quiz at the Blue Pyramid